About Docshaker
Docshaker gets your documents legally signed in the simplest and fastest way possible. Docshaker is not only used for e-signing but also expedites paperwork of all kinds (registration forms, etc.).
Docshaker is a successful choice for many businesses in North America and throughout Europe including real estate agents, marketing firms, freelancers and more...
Our core aims are to offer:
1. Great value.
2. Easy and quick to use.
3. Features our users love.
The Company
The company's early objective was to closely integrate legal agreements with day-to-day project management in a practical way. Often project requirements change, clients want work done as soon as possible or paperwork slips to the end of a 'to do' list. Docshaker ends paperwork hassles and time delays and makes agreement handling fast and painless.
Six months after the prototype was tested, Docshaker website and company was launched and piloted in a number of businesses. It proved an instant success - productivity increased, administration time reduced, project development became smoother and clients were happier.
Please contact Docshaker via email or telephone here.
The People
James Purves - Strategist and Founder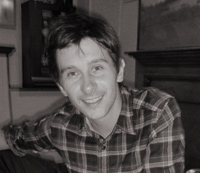 James plays a key role in the strategy, marketing, design and interface structure of the site. With over ten years experience in user focused web design and online marketing James brings a designer's eye to creating and marketing great looking sites which work for users.
Previously he has successfully setup and managed a number of online web services including a membership club for TV nutritionist Gillian McKeith, a scalable ecommerce platform for the uk health & fitness industry who's clients included Fitness First and LA Fitness.
He currently owns Unstuck Design, a successful website design agency with a client list that includes Tesco, The British Heart Foundation, The Nutricentre, and a number of TV personalities including Dr Hilary Jones, Gillian McKeith and Caroline Pearce.
Ben Eliott - Head of Development and Founder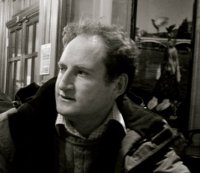 Ben heads up the website development program, database and server infrastructure. Ben started in web technology in 2001. He has worked across a series of web and intranet based projects; from events platforms to website creation systems both in application coding and server adminstration.